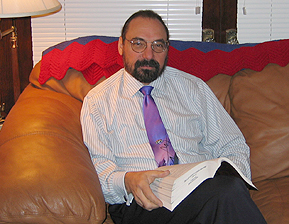 My name is Mark Brandes. I was born in 1958 in Denver, CO and received my Bachelor of Arts degree from the University of Colorado, Boulder, in 1986 and my Juris Doctorate from the University of Denver in 1989.
I first worked in the legal arena as a law clerk in Denver, Colorado in 1987, then appeared in court as a Student Attorney with the Office of the State Public Defender beginning in 1988, then defended individuals charged with crimes as an attorney with the Public Defender's Office until entering private practice in 1990.
The Law Office of Mark Brandes specializes in: Family Law and Criminal Defense. Whether it be representing individuals going through a divorce, working toward a child's best interest, protecting your financial future or representing individuals charged with crimes, the Law Office of Mark Brandes is here to help individuals work through these emotional, difficult and trying situations.
My staff and I provide compassionate, experienced, highly competent, aggressive and affordable legal representation, fighting for your rights whether it be related to parental responsibility, parenting time, child support, or property division in a divorce situation or criminal defense including keeping individuals out of jail or prison.